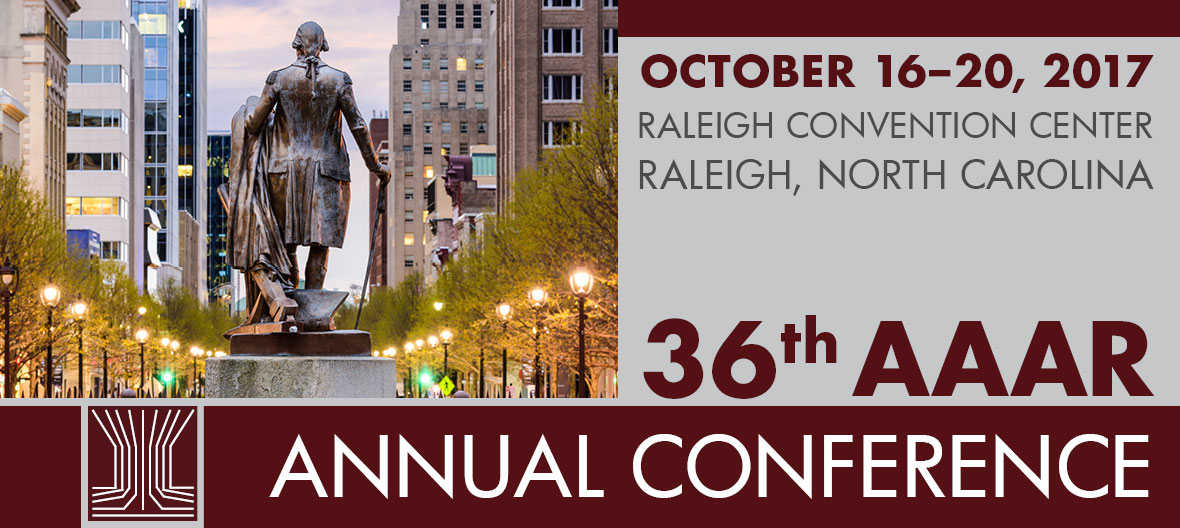 Sponsorships Information
For Sponsorship information, please contact Bill Carney at 703-234-4128.
Dates to Remember
April 28: Abstract Submission Deadline
July 21: Early Bird Registration Deadline
(Note: All presenters MUST register for the conference.)
July 21: Late Breaking Poster Abstract Deadline
September 15: Hotel Sleeping Room Reservation Cut-off (both hotels)
October 16-20: AAAR 36th Annual Conference
Location
Raleigh Convention Center
500 S. Salisbury St.
Raleigh, NC 27601
Hotels
Raleigh Marriot City Center
500 Fayetteville Street
Raleigh, NC 27601
Sheraton Raleigh Hotel
421 S. Salisbury Street
Raleigh, NC 27601
Conference Registration Fees
Coming Soon.