Sheldon K. Friedlander Award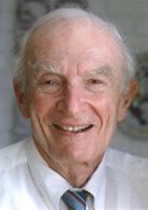 The Sheldon K. Friedlander Award recognizes an outstanding dissertation by an individual who has earned a doctoral degree. The dissertation can be in any discipline in the physical, biomedical, or engineering sciences but has to be in a field of aerosol science and technology.
The award memorializes Professor Sheldon Friedlander for his leadership as a researcher, teacher, and pioneer in aerosol science. One of AAAR's founders, Friedlander is a past recipient of the distinguished Fuchs Memorial Award. He directed graduate students at Columbia University, The Johns Hopkins University, the California Institute of Technology, and the University of California for more than 50 years.
Eligibility for 2017 Award
For the 2017 Friedlander award, the doctoral degree should have been granted in 2012 or later.
Please note that we will be reverting the Friedlander award back to a three-year eligibility window, starting in the 2018 award year. In 2018, Friedlander applicants will be eligible if their Ph.D. degree was earned on or after January 1, 2015.
At least one letter of nomination by a current AAAR member.
Copy of the dissertation abstract.
Copy of the candidate's curriculum vitae. The curriculum vitae should include a list of published work.
At least two but no more than five supporting letters that include reasons for nominating the individual, a critical review stating the value of the dissertation in terms of its originality, significance and potential applications in the field of aerosol science and technology (need not be from AAAR members; cannot be from a member of the Awards Committee).
Supporting letters may focus on one or two of the above stated attributes.
List of Recipients
1997 — Da-Ren Chen
1998 — Srinivas Vemury
1999 — Richard McClurg
2000 — William D. Dick
2001 — Manuel Gamero Castaño
2002 — Christopher Noble
2003 — Donggeun Lee